MINDFUL NATURE WALK

Dates: Sunday, December 3, 2017
Time: 1:00-3:00
Location: Meadowlark Botanical Gardens, Vienna, VA
RSVP: .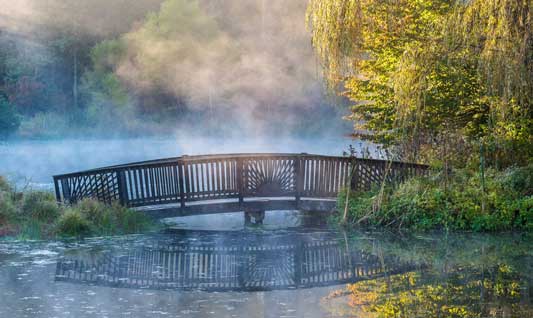 "We can breathe with the Earth and we can breathe for the Earth. Many of us are so caught up in our plans, fears, agitations, and dreams that we are not living in our bodies any more and we're not in touch with our real mother, the Earth either. We can't see all the miraculous beauty and magnificence that Mother Earth ceaselessly offers to us. We live in a world of imagination and we become increasingly alienated. Returning to our breathing brings body and mind back together and reminds us of the miracle of the present moment. Mother Earth is right here at every moment, all around us - so powerful, generous, and supportive; so patient, accepting and compassionate, and with an immense capacity to transform. Once we recognize these qualities in Mother Earth, we can take refuge in her in difficult moments, making it easier for us to embrace our fear and suffering and to transform it." - Thich Nhat Hanh 
Let us embrace our fear and suffering, our joy and happiness together while walking mindfully through the peaceful, restful Meadowlark Botanical Gardens.  Please join with members of The Mindfulness Practice Center of Fairfax for a Mindful Nature Walk at the Meadowlark Botanical Gardens Virginia on Sunday, December 3, 2017  from 1:00-3:00. 
We will be walking silently for about 1 1/2 miles along a paved trail listening to the chatter of the late autumn birds as they prepare to spend the winter with us.  We will take in the lovely branching architecture of trees and plants with their displays of seeds, trunks, and bare branches.  Looking deeply we will be able to see the buds of spring flowers and leaves as well as our own inner buds of happiness and peace.  Occasionally will stop along the trail for a guided meditation sitting on portable stools, which we will provide.  We will end our walk at a pavilion where we will have the opportunity for mindful sharing and a snack. 
If you would like to join us, please RSVP . The hike is free but we will be accepting donations for the park in gratitude for using the space.